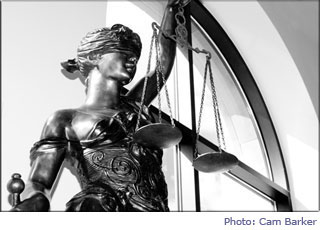 This is a placeholder site; nothing much here for now (March 2019). We'll post information about possible next projects when we figure out what those might be! Or… contact us (info_atsign_fairness_dot_com) to suggest a good use for the Fairness.com domain!
For the 18 previous years, the original Fairness.com site was a non-commercial, apolitical, agenda-free, metadata-rich archive of information about a huge variety of fairness-related topics. It was quite extensive for the years 2000-2007 but had only irregular updates later. At its peak, 2000+ people a day used it to:
find links to 15,000+ online articles relevant to fairness-related problems or research topics
get profiles of almost 10,000 people, publications, and organizations involved in fairness issues
keep up on important fairness developments.
After 2007 our focus shifted to developing NowComment, a free and very sophisticated cloud-based collaboration tool for threaded discussion and annotation of online multimedia documents. NowComment is great at facilitating rich, in-depth conversations by showing threaded comments "in context" with a source document;  see its impressive feature list and reviews like this one. It's still the only tool we know that handles granular commenting on text, images, and video (all in the same document!). That development period ended when we transferred NowComment to nationally-known EdTech expert Paul Allison in August 2018.