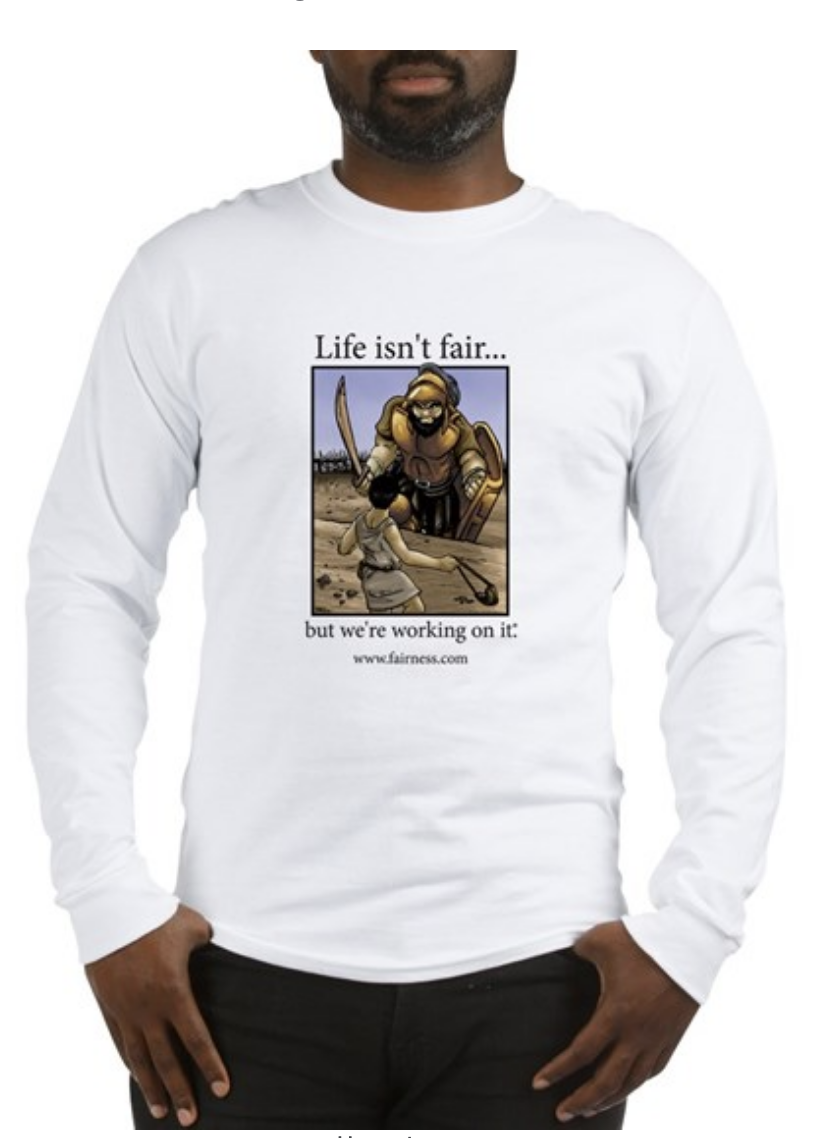 The David and Goliath story symbolizes courage and virtue triumphing over overwhelming odds. A reassuring reminder for these difficult, polarized times.
Please help support us by ordering a print, T-shirt, or mug (original artwork!) from these online vendors:
T-shirts, polo shirts, mugs, and other items from CafePress
Prints of "David and Goliath" are available from Imagekind
Thanks!